You get so much M'Or with Carte D'Or
If there is one thing that defines Carte D'Or it's that we always go the extra mile. We have over 40 years' experience in crafting truly delicious desserts, for which we strive to source some of the finest quality ingredients, in a sustainable and ethical way. All this is what makes a Carte D'Or moment truly unforgettable.
Carte D'Or gives you M'Or. M'or delicious. M'or unique. M'or memorable.
Taste Always Comes First
We have searched the globe - and we continue to do so - to discover some of the finest ingredients to give our ice cream desserts a truly delicious and authentic flavour.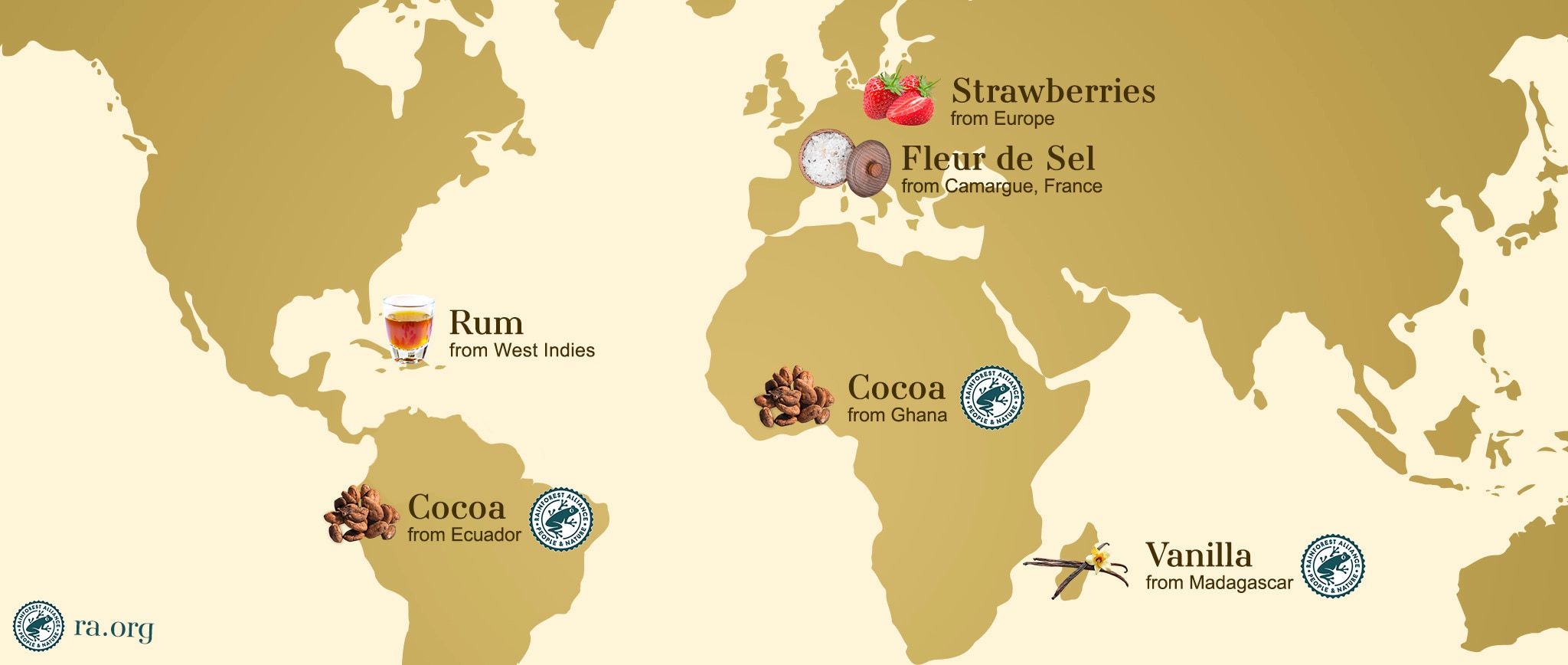 Our Commitment to Sustainable Sourcing
As important as delivering a truly delicious dessert experience is to us, it's just as important that our impact on people and the planet is a positive one. We are not only working hard to source our ingredients sustainably but are also committed to supporting the local communities in the regions we source from.
The Vanilla for Change programme has already made a difference to the lives of more than 60,000 people. The project supports 10,000 households, reaching every village within Unilever's extended vanilla supply chain in Madagascar. It has also trained and supported nearly 3140 young people in its Youth Committees, improving their life-skills and career prospects for the future. The programme is building a robust evidence base to:

inform industry discussions on sustainable business practices across the globe
empower young people to build sustainable livelihoods for the future
cultivate sustainable and climate smart farming techniques
develop a Child Safeguarding Code of Conduct and guide for all businesses to ensure better protection of children living in vanilla farming communities.
provide a holistic approach to enhance communities and ensure vanilla farmers increase their incomes and households are resilient to financial shock…including 5,764 households with access to health insurance
You can find out more about Vanilla for Change and some of the amazing people, like Marinette, taking part here.
Same Great Quality Carte D'Or, New Paper Tub
We're working to reduce our impact on the environment – whether that be in the ingredients we source, the materials we use or how our factories operate. This year we're taking an exciting step forward on this journey...
Expertly Crafted
Carte D'Or began over 40 years ago as a restaurant desserts brand in Paris, proudly served by chefs in the home of gastronomie. That heritage of culinary expertise still sits at the very heart of what we do today. We combine the finest ingredients with decades of knowledge and skill to craft unforgettable desserts, for an unmatched ice cream experience.